At PaperDueNow.com, it is now possible to make money with the Referral Program! The best news is that you can either use the money to place new orders or withdraw it – the choice is all yours!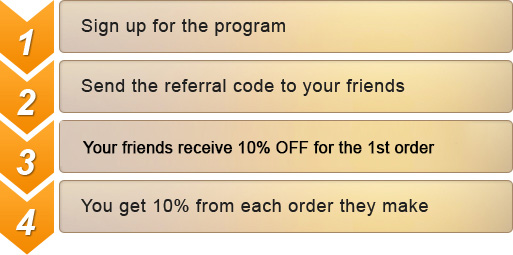 You will be able to start making money in no time if you join the Referral Program today.
How it works:
Register to have an account.
Locate a discount code in your personal account.
Share the code with your contacts.
Your friends receive a 10% discount when they make their first order and become your referrals. From every order that your friend makes YOU get 10%!